Fendi furniture
Fendi Cerva Armchair
Fendi Cerva Armchair| chaise Lounges|Living Room Sofa Chair
Material:Solid Wood +Plywood+Fabric/Leather
Product description:For one villa furniture case in Guangzhou, we produced this luxury chair deisgned originally by Fendi Casa...
This Cerva armchair is originally designed and produced by Italy famous brand Fendi Casa.To do one villa furniture casein Shenzhen,Yueshan Furniture produced this luxury armchair.To make this Italy lounge chair, we spend a lot of time to find the right plywood.Also about the angle of the backrest, we also test for several times.Finally designer is satisfied with our quality.
This Italy Fendy chair recently is popular with China high end consumers.As a custom made luxury residential furniture maker, Artech got orders of this chair from design companies for luxury villa house.Since there is Fendi showrooms in China, a lot of factories buy one sample from Fendi franchise showroom and can copy exactly same as the original one.With some changes, this lounge chair can be transformed into one dining chair for dining rooms.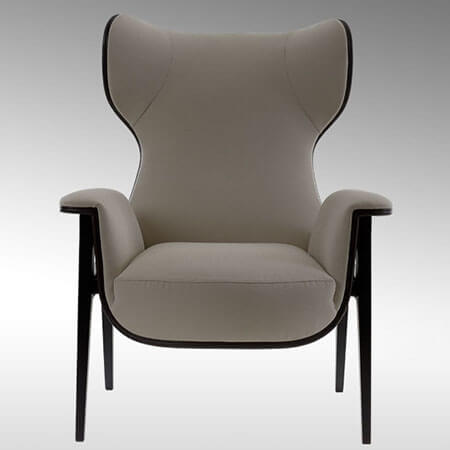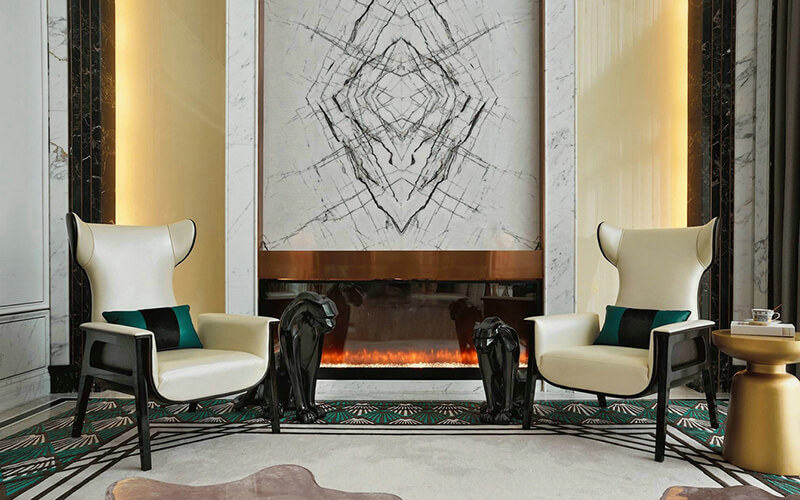 Fendi home furniture,Montgomery bed
The Montgomery bed comes from Fendi Home,Italy luxury furniture brand.This fabric bed has the character of Italy furniture style:simple but luxury.The heaboard is composed of upholstery rectangle with different sizes.And the headboard is also well embellished by the golden stainless steel pipe,which forms sharp contrast with the fabric ,also adds the luxury to this bed.Actually Fendi ,Bentley style are very similar.This year, in China ,they are very popular .A lot of designers choose this bed in high end villa projects.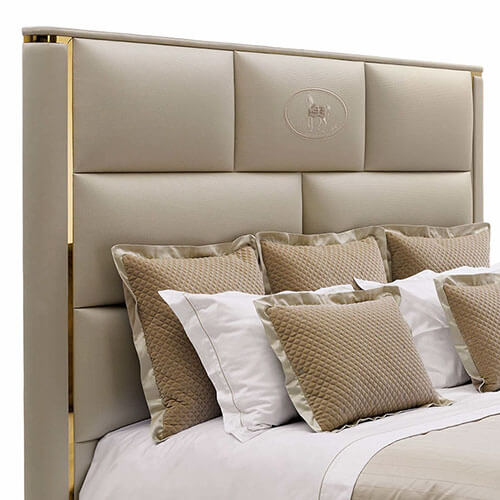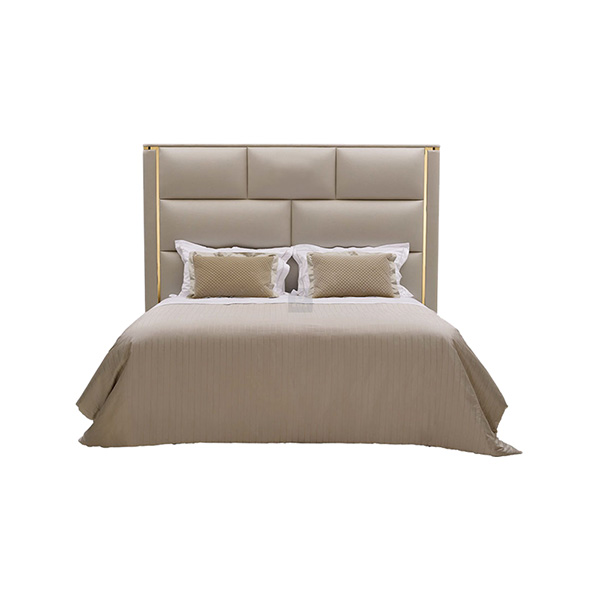 Fandi casa furniture ,
The elegant style

that you love at first sight

As for the brand of

Fandi furniture

, many people are familiar with it. The pronoun of his exquisite fashion, from clothing, bags, accessories to furniture industry, is extremely luxurious and high-end. The simple design with gorgeous modeling, unique quality pursuit, shows the founder's pursuit of art. And Fandi furniture continues his technology and innovation, showing a supreme way of life

For the brand of Fandi furniture, many people are familiar with it. The pronoun of his exquisite fashion, from clothing, bags, accessories to furniture industry, he is extremely luxurious and high-end. The simple design with gorgeous modeling and unique pursuit of quality show the founder's pursuit of art. And Fandi furniture continues his craft and innovation, showing a supreme way of life.

Modern simple living room sofa

Living room double sofa

Fandi furniture was founded in 1989. As a derivative of Fandi brand, it inherits the characteristics of luxury, simplicity and fashion, through continuous trial and development. To create high-end furniture products comparable to other products, product design sofa, high-end cabinet, dining table, double bed, etc.

Living room corner sofa

Hall double sofa

A large number of brand products, such as fur, leather, satin, saddle sewn fur, tassel leather and printed fabric, make people fall into the luxurious ocean as soon as they enter the exhibition hall of Fendi casa. Each piece of furniture looks so elegant and beautiful, and every detail is perfect.

Single person sofa

High grade leather sofa imported from Italy

Excellent design and comfort also show the perfect combination of Fendi's home handmade spirit and precious leather materials, decorated with Selleria buckle, conveying Fendi's excellent craftsmanship. He inherits the innovative spirit of ingenuity, presenting not only luxury, but also a classic and extraordinary noble demeanor.

High grade outdoor sofa imported from Italy




Today, Fandi furniture has a new understanding of design: it not only meets the needs of users' daily life, but also innovates the industrial chain and advocates new vision and new life style while building furniture products. Each product is an unexpected masterpiece.




tags:

fendi casa, fendi furniture, furniture design, interior design, living room, luxury living, living group, dining room, sectional sofa, ford table, galileo table, casa furniture, lifestyle project, luxury furniture, dining table, design projects, casa adds, 1989 fendi, design objects, contemporary collection, casa collection, doyle armchair, one sofa, moore sofa, bedside table, new york, items available, albione sofa, creating furniture, pervasive lifestyle, never nostalgic, sofas armchairs, fendi home, private jets, montgomery bed, lounge chair, fendi fendi, los angeles, home decor, leather sofa, fashion house, italian leather, coffee tables, chaise lounges0.35