Customized poliform king size Rever bed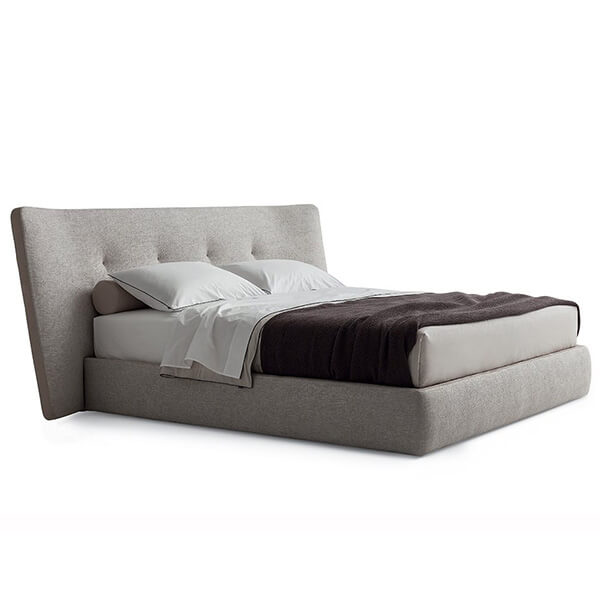 Material:plywood+fabric+leather
Size:custom made accordingly
Product description:This poliform Rever bed customized by Yueshan Furniture bears very elegant design with airy body s..
This poliform Rever bed bears very elegant design with airy body shape.Generally for a bed, the most important part is the headrest design.First features is the curved shape of the headrest,sexy and revolving around you,making you full of safety sense.Second feature is the oblique angle of the bed,which makes you feel comfortable when you read book or do something else on the bed.Also with the sinking point on the headboard, the bed beauty sticks out massively with leather banding enriching its color.
We make this bed for one project in Singapore.For this project, we also make flexform lightpiece bed,feel good dining chair and bar chair,Bangkok ottoman and Guscio armchair.

customized poliform onda bedside table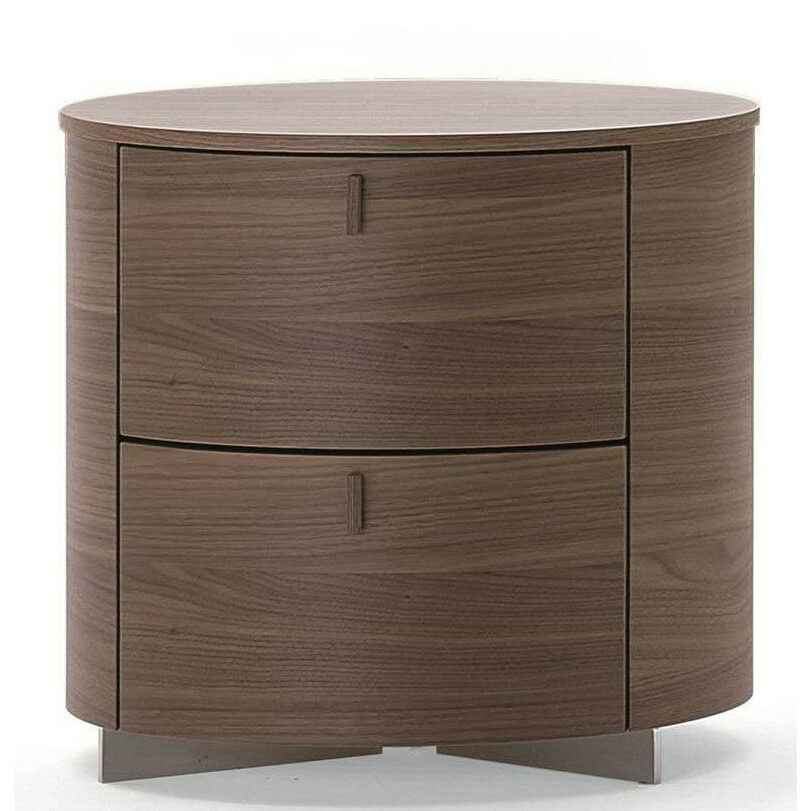 This round bedside table fully interprets the poliform design phylosophy of simplicity and beauty.We customize this bedside table for one singapore project.This bedside table leg is stainlesss steel, which can be changed into other material according to customers' requirement.The body is made of plywood walnut with two drawers.The body can be also changed into other color such as gloss black or matt white.Also the handle is also can be custom made according to customers' choice.
For this project, we also make poliform rever bed and flexform Bangkok pouf.
Poliform Italian high-end furniture brand
Poliform Italian high-end furniture brand was founded in 1942. Its products are mainly wardrobe, including cabinet (wardrobe, TV cabinet, bookcase), sofa seat, table and chair, bed and kitchen. Poliform, a typical Italian household enterprise, is a leader in the international furniture industry. It pursues its own design style, simple and solemn, avant-garde and classic. Modern and quantitative production mode makes it stand out in modern production. Poliform's success comes from: keeping a keen touch on modern lifestyle and fashion; persisting in the unremitting pursuit of quality.
Poliform's entire product line adheres to the design concept of "poliform home furnishing", which can be compatible with personalized home furnishing style; and it can create a "whole project" suitable for each building, which is due to the company's modular system with multiple functions.
Poliform has always cooperated with many internationally renowned designers and architects. In Modern Italian furniture, furniture has gone beyond its simple practical function. In terms of design style, poliform always believes that only simple and practical is perfect and eternal. The reason why poliform has become the world's top furniture is inseparable from its rigorous workmanship. The careful handling of details determines the excellent quality of the furniture, which can be intact for decades. Poliform's cooperation with many famous international designers brings a kind of nobility that ordinary people can't have before into your life.
Poliform, with a history of more than 50 years, has a legendary outstanding contribution to the world furniture design: it brings noble furniture that ordinary people could not have before into ordinary life. It's not about price, it's about design style.
In the ordinary people's impression, nobility means magnificence, or the classic temperament of elegance, which is unacceptable to you, because you are just an ordinary person, without noble life and work, but you have to live in a noble home environment, which is unacceptable to you. You are incompatible with the environment, but Poliform fully sees this, its straight lines are simple and neat, noble and elegant. It adheres to the flexible design, so that the wardrobe can walk in every corner of the room.